Business leaders want an easy button for Business Intelligence (BI). Now.
Many companies have BI tools available, but they aren't frequently used by business leaders, including top sales and marketing executives. As providers of BI solutions, we talk daily to professionals who are otherwise well-equipped, but suffer little to no BI access. Without BI, they are forced to make tactical and long-term strategic decisions with limited information and gut feel. Don't get us wrong, they have many tools, databases, and templates. Subscriptions and CRMs. What is lacking is integration, the completeness of data in the tools and templates.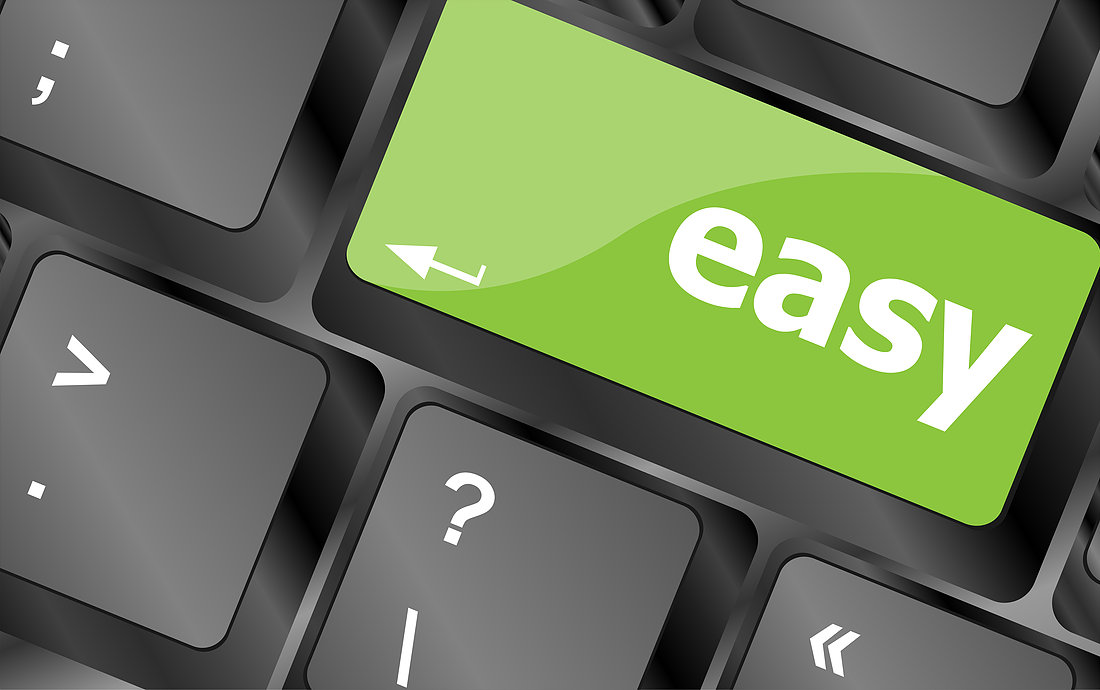 Let's be specific why this matters with respect to companies marketing to industrial customers. We would like to know, how many of each customer type have we reached? More-importantly, how can we gain access to the remaining ones? It matters how many of each type we have reached.Some questions that can be asked are:
Total Market: How many companies are there in the utilities (for example) industry?

Addressed Market: Of those, how many do we work for? Which ones do our competitors have?

Unavailable Market: Who doesn't have a solution yet?

Addressable Market: Which of those remaining companies could we really help?

Target Account Marketing: In those companies, how deeply have we reached their industrial site locations, where our products are put to use?
How Business Intelligence Tools Can Help You
Certainly a good BI solution, populated with data, could help answer all of these questions and more. Herein lies the problem. Business leaders don't often have the data they need, ready-to-go, in the BI tool. The data exists in bits and parts and requires a specialized team to go from BI software to an up-and-running BI solution with needed answers. The solution must include:
Customer data: You have customer data in the CRM. Your CRM data may be quite complete, but likely is focused on existing customers more than prospects. The CRM is configured with a focus on managing existing customer relationships, ongoing contracts, and future sales pipeline. It may not help with targeting industrial customer white-space.

Prospect data: Your marketing automation system has information on prospects, focused on people data, and on nurturing relationships and touches with future customers. A well-implemented solution can make sure that the leads reaching sales are highly qualified.

Market data: For understanding your markets, you have nice "HQ-level" information. You have some contact data, with names, phone numbers, and email addresses from a popular subscription service. There are some lists of industrial facilities available, for free and for purchase.
Despite all of these systems and data, consider a common scenario.
"It is the week before your annual strategic planning session. Your team is frantically assembling spreadsheets...again...to populate your slide deck about this year's go-to-market strategy. The business will make investment decisions again this year based on gut feel, justified with this amalgamation of hard-wired data. Intelligent decisions may be made, but they aren't supported by business intelligence."
Now, imagine a better tomorrow.
"You open the BI tool, populated with industrial market information, including key industrial sites for your target industries. You process and analyze this base data against your own customer data, and see the white space both at the site and corporate level. The executive team navigates through live data, sharing and developing insights and relationships that were heretofore unknown. This year, your strategy and resources are optimized, and the market intelligence tool is a foundation."
This isn't an impossible dream. You can have it today.
FirmoGraphs has partnered with Qlik®. Of the business intelligence solutions we assessed, all of which were reviewed in the Gartner Magic Quadrant for Business Intelligence and Analytics Platforms, we found Qlik to be the most-compelling. With their approach to Associative Data Indexing, Qlik Sense® enables users to more intuitively explore data relationships across many sources that would be hidden in hierarchical or query-based tools. This includes our Firmo-BI database, along with your customer and prospect data. Combining our data with Qlik Sense® visualizations creates that elusive "easy button" to knowing and targeting pursuing your industrial markets, and increasing revenue.
So shout...What do we want? The Easy Button! When do we want it? Now!