Dear Reader,
It is days like this, when we have no power at home, that we can appreciate how fortunate we are to normally have uninterrupted electricity in our homes and businesses. Like all essential services, such as water/wastewater, gas, waste management, and public safety, you don't appreciate the service until it is gone.
It is easy for the general public to demonize a utility. Admittedly PG&E could undoubtedly have handled things better over the last several years here in Northern California on both the electric and gas service fronts. That said, operating billions of dollars of power delivery assets in the 70,000 square mile tinderbox that is California isn't easy. The rate-paying public does not want to pay the full cost of protecting essential services that would include under-grounding transmission and distribution lines.
The field operations men and women trying to manage our infrastructure under these problematic conditions don't deserve the personal attacks reported in today's news.
Enough editorializing. My battery is running low. We hope you enjoy this month's Power Roundup.
Best, Dave Cox
Industry News and Drivers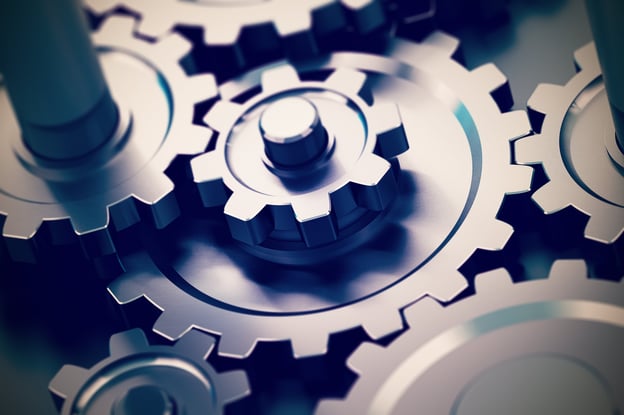 Driver: Long Term State-Level Commitments for Carbon-Free Power

Connecticut Governor, Ned Lamont, D, signed an executive order on September 3, 2019, directing state regulators to lay out a plan to reach 100% carbon-free electricity by 2040.

For additional information see: http://tinyurl.com/CarbonFreeConnecticut

Virginia Governor Ralph Northam, D, signed an executive order on September 19, 2019, directing regulators to establish a path for 100% of Virginia's electric system to be emissions-free by 2050.

For additional information see: http://tinyurl.com/CarbonFreeVirginia

Wisconsin Governor Tony Evers, D, signed an executive order on Aug. 16, 2019, that calls for the state's energy usage to be 100% carbon-free by 2050. That would make Wisconsin the first state in the American Midwest with a 100% clean energy commitment.

For additional information see: http://tinyurl.com/WisconsinCleanEnergy
Driver: Bipartisan Members of Congress Push for House & Senate to Include Carbon Capture Bill in Defense Legislation
The Nuclear Energy Renewal Act introduced by Sens. Chris Coons, D-Del., and Martha McSally, R-Ariz., on August 1, 2019, authorizes $755 million per year (from 2019 to 2029) to "enhance the economic viability of the current U.S. nuclear fleet.
For additional information see
Driver: ACEEE Releases New Scorecard Showing U.S. Cities that Excel At Climate / Clean Energy Goals
American Council for an Energy-Efficient Economy (ACEEE) released their latest scorecard, ranking 75 U.S. cities based on their performance to adopt clean energy policies and programs.
The Top 10 cities that excel are: Boston, San Francisco, Seattle, Minneapolis, Washington, DC, New York City, Los Angeles, Denver, Austin, TX, and Portland, OR
On the other hand, Cincinnati, Ohio; Hartford, Connecticut; and Providence, Rhode Island, are listed as the ones that can improve.
For additional information see: tinyurl.com/ACEEECityScorecard
Notable M&A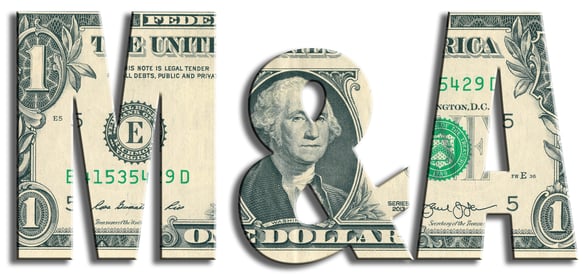 As per FirmoGraphs' records, the following M&A transactions in the Power Generation and Supply Industry, stand out in the month of September:
September 3, US renewables firm Tri Global Energy, LLC (TGE) sold a 231-MW wind project in the Texas Panhandle to Chicago-based Invenergy LLC, the world's leading privately-held developer and operator of sustainable energy solutions.
Duke Energy completed its previously announced $1.25 billion sale of a minority stake in a total of 41 commercial wind, solar and battery storage projects to a John Hancock Infrastructure Fund, on September 6. The sale involves a 49% share of 19 wind projects and of the battery project associated with its NoTrees wind farm in Texas.
September 10, Solar Frontier Americas ("SFA"), the US-based renewable energy business of Idemitsu Kosan Company acquired a 100 MWDC solar plant from GCL New Energy, Inc., a member of GCL New Energy Holdings Limited.
Solar Frontier Americas Inc., a consolidated subsidiary of Idemitsu Kosan Co., Ltd., purchased Pioneer, a mega solar project in the State of Colorado, U.S., from GCL New Energy, Inc., a wholly-owned subsidiary of GCL New Energy Holding Limited. The project is currently in its pre-construction phase and is scheduled to start operating commercially in 2020. The acquisition was completed on September 11.
September 12, Duke Energy Renewables, a subsidiary of Duke Energy acquired the 200-megawatt Rambler solar project from Recurrent Energy, a wholly-owned subsidiary of Canadian Solar Inc.
Solar Frontier Americas, the US-based renewable energy business of Idemitsu Kosan Company, announced its acquisition of a 50.5 MWDC solar project purchased from CS Solar, September 18. CS Solar is a joint venture company of Samsung Solar Energy.
174 Power Global acquired OnForce Solar, a leading New York commercial solar development firm and community solar business on September 23. THis acquisition has further advanced the Company's presence in the retail energy and commercial and industrial (C&I) project development markets.
ENGIE North America acquired Massachusetts portfolio of Community Solar-Plus-Storage projects on September 23. The company acquired a total of 4 projects, 25 megawatts of solar and 22 megawatt-hours of GridSynergy energy storage. The portfolio will be operated by ENGIE's Distributed Solar team and ENGIE Storage.
Meeting Planner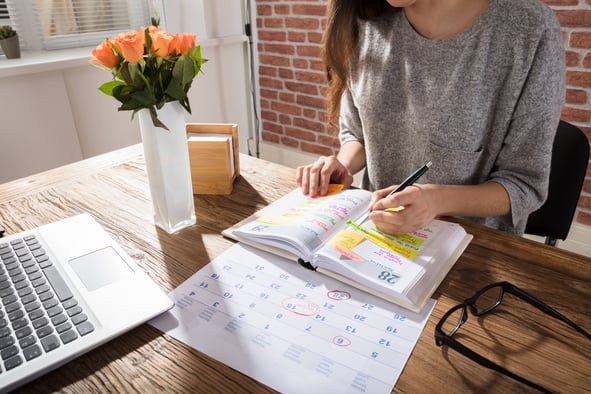 Don't miss the opportunity to have face-to-face meetings with your prospects and customers! We track meetings of interest to our customers serving the US power generation and supply industry so you won't miss upcoming meetings and deadlines.
Meetings in September & October, 2019
AWEA Offshore WINDPOWER Conference and Exhibition - Oct 22 - Oct 23, 2019, Boston, Massachusetts, tinyurl.com/AWEAWindPowerConference
Energy Storage North America Conference and Exhibition, Nov. 5 - Nov. 7, 2019, San Diego, California, https://esnaexpo.com/
Early Bird Registration Deadlines
Event: ACAA's Fall Committee Meeting
URL: https://www.acaa-usa.org/events/upcomingevents.aspx
Dates: Oct. 29 - Oct. 30, 2019
Location: Pittsburgh, Pennsylvania
Date Early Registration: Oct. 18, 2019
Disclaimer
None of the information we provide may be taken as legal advice. Please consult an attorney if you require a legal interpretation of this information.

Any information contained on this website or within any attachments is offered without representation or warranty as to its accuracy or completeness and FirmoGraphs, LLC cannot be held responsible for loss or damage caused by errors, omission, misprints or your misinterpretation of such information. Seek competent professional advice prior to relying on or utilizing such information in any manner as any such use is at your own risk.