Hello Everyone!
Here's our Power Generation & Supply Roundup for the month of October with interesting industry drivers, notable merger and acquisition transactions, industry conferences and meetings in the coming months, and more. We hope you'll enjoy it.
Industry News and Drivers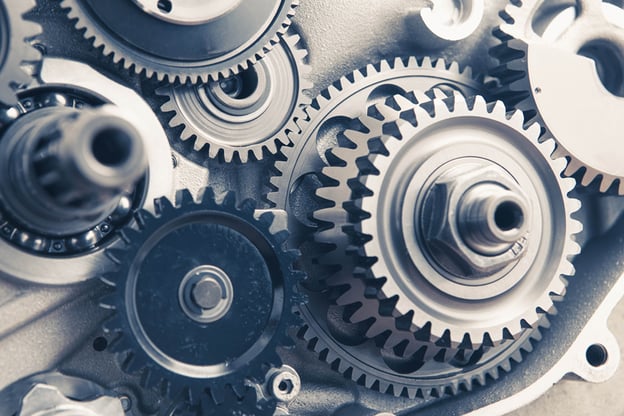 Driver: CAISO's expanded western reliability services (RC West)

The California Independent System Operator launched its expanded Reliability Coordinator services (also known as RC West) to 41 entities across 14 western states and northern Mexico overseeing reliability for 87% of the load in the western US.

For additional information see:

Driver: Proposed Effluent Limitations Guidelines (ELG) Update

The EPA published a draft proposed regulation revising the technology-based effluent limitations guidelines and standards (ELGs) for the steam electric power generating point source category particularly to flue gas desulfurization (FGD) wastewater and bottom ash (BA) transport water. The stated aim is to achieve greater pollution reductions than the 2015 rule, at a lower cost.

The EPA will conduct an online public hearing about the proposed rule on Thursday, December 19, 2019, at 1:00 PM EST.

For additional information see:

Driver: Pre-Publication Version of Coal Combustion Residuals (CCR) Update

The EPA proposed amendments will impact existing coal ash management units, particularly surface impoundments that are having groundwater-related issues. It is seeking to clarify required actions on clay-lined units, while providing some flexibility on timing of closure and opportunities to extend deadlines in special cases. Impoundments that violate the location restriction around groundwater proximity have an accelerated closure timeline, moving ahead to August 2020 from October 2020. We are studying the pre-publication version, which is expected to draw substantial input.

Driver: Siemens Reports Increasing Cyberattacks on Critical Utility Operating Systems

Manufacturing company Siemens and the Ponemon Institute published a report with findings that operational technology (OT) involved in running critical utilities is facing increasing cyberattacks that can cause severe financial, environmental and infrastructure damage.

For additional information see:
Notable M&A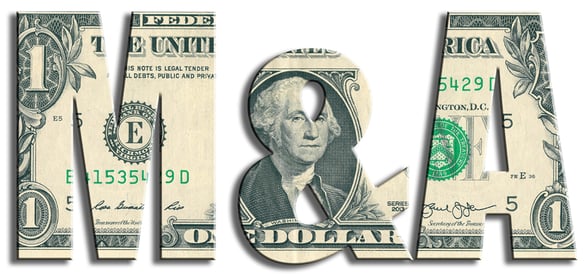 As per FirmoGraphs' records, the following M&A transactions in the Power Generation and Supply Industry, stand out in the month of October:
Oct. 01, Algonquin Power & Utilities Corp. (APUC)

announced the completion of their acquisition of Enbridge Gas New Brunswick by its subsidiary Liberty Utilities (Canada). The $331 million transaction with Calgary-based Enbridge was announced in December, last year.

Oct 01, Capital Power Corporation

assumed the complete acquisition of TransAlta Corporation's 50% share of the Genesee 3 generation unit (G3) and divest its 50% share of the Keephills 3 generation unit (K3). The transaction was originally announced on August 2, 2019.

Oct 08, Ontario Power Generation (OPG)

finalized the acquisition of Cube Hydro (Cube Hydro Partners + Helix Partners). Cube Hydro Partners owns and operates small and medium-sized hydropower facilities located in the northeast and the southeast United States, from I Squared Capital, an infrastructure-focused private equity firm.

Oct 09, Chesapeake Utilities Corporation

announced its exit from the natural gas marketing business through the sale of the majority of the assets of its natural gas marketing subsidiary, PESCO (Peninsula Energy Services Company, Inc.)

Oct. 11, Pattern Energy Group Inc.

entered into an agreement to acquire ownership interests in two operating wind power facilities, namely the Henvey Inlet Wind facility in Ontario and the Grady Wind facility in New Mexico. The Company also announced an agreement for a $260 Million Private Placement of Series A Preferred Stock to Fund Acquisitions with certain institutional investors and intends to use a portion of the net proceeds to finance the two acquisitions.

Oct. 12, U.S. utility companies Avangrid Inc and PPL Corporation

held talks to combine all parts of their business. If a full merger is agreed, the resulting company would be worth more than $67bn including debt.

Oct. 14, Sempra Energy

announced that it has entered into an agreement with State Grid International Development Limited (SGID), to sell its equity interests in its Chilean businesses, including its 100% stake in Chilquinta Energía S.A. Sempra's interests will be sold for $2.23 billion in cash. They will be subject to adjustments for working capital and net indebtedness and other adjustments.

Oct. 15, FirstEnergy Corp. announced that its wholly-owned subsidiaries (GPU Nuclear, Inc., Metropolitan Edison Company, Jersey Central Power & Light Company and Pennsylvania Electric Company) have signed an agreement for transfer of Three Mile Island Nuclear Generating Station Unit 2 (TMI-2) in Middletown, Pa. to TMI-2 Solutions, LLC, a subsidiary of EnergySolutions, Inc. of Charlotte, N.C.
Oct. 17, Greenbacker Renewable Energy Company LLC

announced its acquisition of rights to 31.33 megawatts (MW) of solar projects and its partnership on an additional 3.5 MWs of solar in three separate transactions. Greenbacker Renewable Energy Company LLC achieved this through wholly-owned subsidiaries.

Oct 23, US-headquartered First Solar, Inc.

announced that D. E. Shaw Renewable Investments (DESRI) acquired two neighboring PV projects namely, Cove Mountain and Cove Mountain 2 in Iron County, Utah. The acquisition of these projects, which have a combined capacity of 180MW has nearly doubled DESRI's portfolio of First Solar-developed projects to over 360MWAC.

Oct 25, Dominion Energy, Inc.

announced its acquisition of a solar generating project from First Solar. The 72-megawatt solar facility is under construction in Beaufort County, S.C., and is expected to enter service later this year.

Oct 28, Leading U.S. wholesale energy provider Southern Power

and its subsidiary announced the acquisition of the 136-megawatt (MW) Skookumchuck Wind Facility — from RES (Renewable Energy Systems). Skookumchuck Wind Facility is the 12th wind project of Southern Power.
Meeting Planner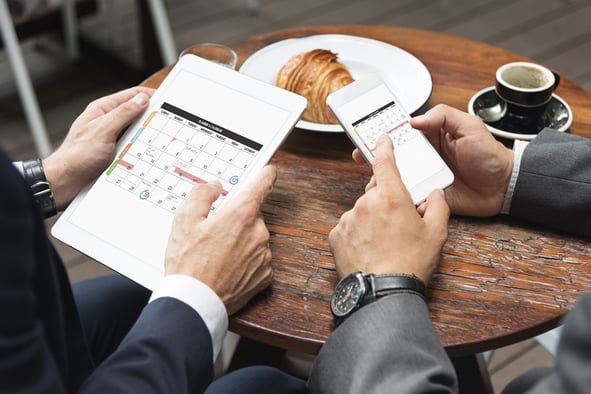 Don't miss the opportunity to have face-to-face meetings with your prospects and customers! We track meetings of interest to our customers serving the US power generation and supply industry so you won't miss upcoming meetings and deadlines.
Meetings in November & December, 2019
Early Bird Registration Deadlines
Event:

DISTRIBUTECH International

Dates:

Jan. 28 - Jan. 30, 2020

Location:

San Antonio, Texas

Date Early Registration:

Nov. 15, 2019
Call for Papers Deadlines
Event:

Energy, Utility, Environment Conference (EUEC)

Association:

Energy, Utility, Environment Conference

Dates:

Apr. 20 - Apr. 21, 2020

Location:

San Diego, California

Call for Papers Deadline:

Dec. 31, 2019
Disclaimer
None of the information we provide may be taken as legal advice. Please consult an attorney if you require a legal interpretation of this information.

Any information contained on this website or within any attachments is offered without representation or warranty as to its accuracy or completeness and FirmoGraphs, LLC cannot be held responsible for loss or damage caused by errors, omission, misprints or your misinterpretation of such information. Seek competent professional advice prior to relying on or utilizing such information in any manner as any such use is at your own risk.