Hello everyone!
If you deliver services or goods to the North American industries, it is a good idea to watch M&A. There is nothing worse than being surprised when a favorite client buys (or sells) assets, and you miss an opportunity to support them!
In February, 2019, FirmoGraphs detected transactions related to the North American market in 13 different industries. The engineered products industry was the most active industry, followed by the healthcare industry.
As always, our focus is on those operationally-intensive industries that are of interest to our clients (utilities, manufacturing) rather than less asset-intensive markets (retail, banking).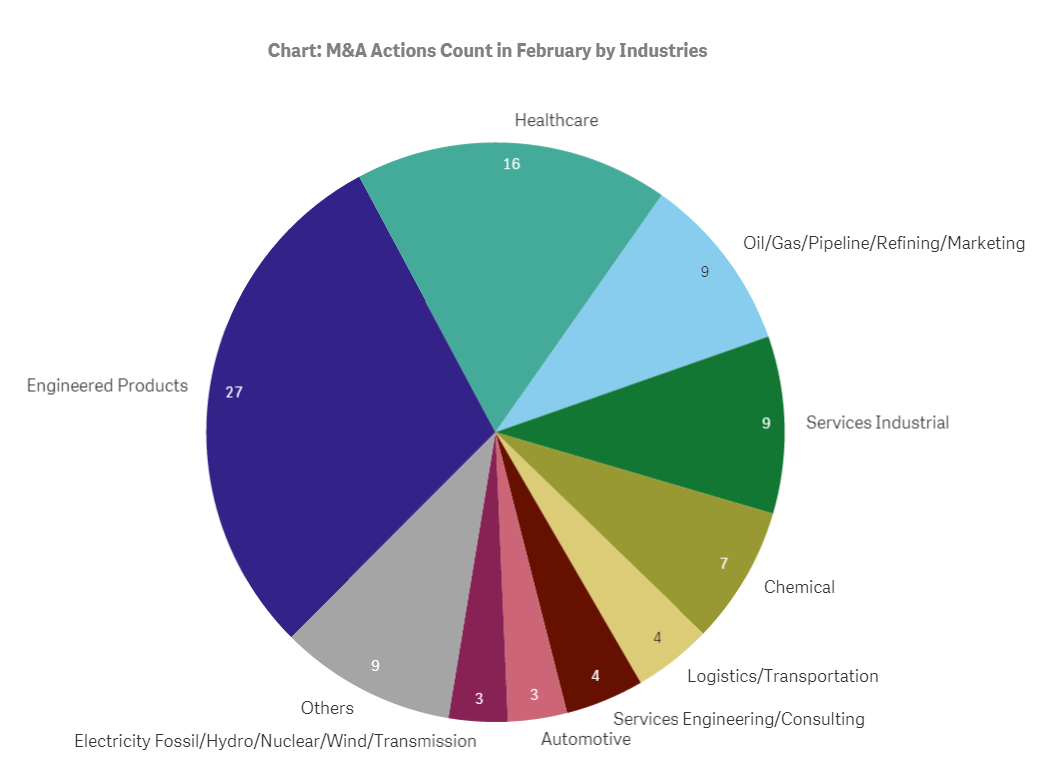 Utilities
The Utilities sector had three completed significant transactions. Those transactions include the acquisition of NRG South Central Generating LLC by Cleco Corporate Holdings for $1.0 billion, and the merger between two utility giants, CenterPoint Energy and Vectren Corporation.
Oil Industry
Nine transactions in total, were completed in the oil industry in February 2019. However, the most significant thing in this sector wasn't any of those completed transactions. It was the termination of $1.73 billion worth transaction between Vantage Energy Acquisition Corp and QEP Resources, due to fall in crude prices.
Mining Industry
Although we recorded only three completed transactions in the mining industry in the month of February, it was one of the most interesting sectors in this month.
Pan American Silver finally acquired Tahoe Resources, in a deal worth $1.07 billion. On the other hand, a "love triangle" was formed in the gold mining industry - merger between Newmont Mining and Goldcorp, worth $10.0 billion, seemed like a rock solid deal, but i the last days of February, Barrick Gold also expressed interest in merging with Newmont on the condition that Newmont and Goldcorp's merger be terminated.
However on March 4, 2019, Newmont Mining Corp. rejected Barrick Gold's uninvited and rather aggressive bid. Instead, Newmont Mining Corp proposed a joint-venture with Barrick Gold for its
Nevada operations.
It would be very interesting to see how these two transactions would be concluded in the coming months.
Engineered Products
Engineered products industry was the most active industry in February this year. Twenty seven transactions were completed in total in February. The most significant transaction was Greif's $1.8 billion worth acquisition of Caraustar Industries. It should also be noted that GE continued with the sale of its business. In February GE sold Intelligent Platforms to Emerson.
Healthcare
For the first time in a few months, healthcare was not the most active industry. But that doesn't mean there weren't any interesting transactions in it. Eli Lilly and Company completed $8.0 billion worth acquisition of Loxo Oncology, while HCA Healthcare acquired Mission Health for $1.5 billion.
Other industries
The biggest transaction in February, 2019, occurred in the transportation industry when GE merged its transportation business with Wabtec Corp in $11.0 billion worth deal.
In the automotive industry, Thor Industries completed $2.17 billion acquisition of Erwin Hymer Group.
Largest Transactions

Announced Future Deals
In addition to completed transactions, FirmoGraphs recorded 50+ announced future deals. Some of those, mostly in the healthcare business, are expected to be very significant after they're completed and are listed below:
Danaher's $21.4 billion worth acquisition of GE's Biopharma business.

Roche and Spark Therapeutics' $4.3 billion worth merger.

Ethicon's acquisition of Auris Health for $3.4 billion.

There were also announced multibillion-dollar transactions in the oil and utilities industries in the next few months.
Conclusion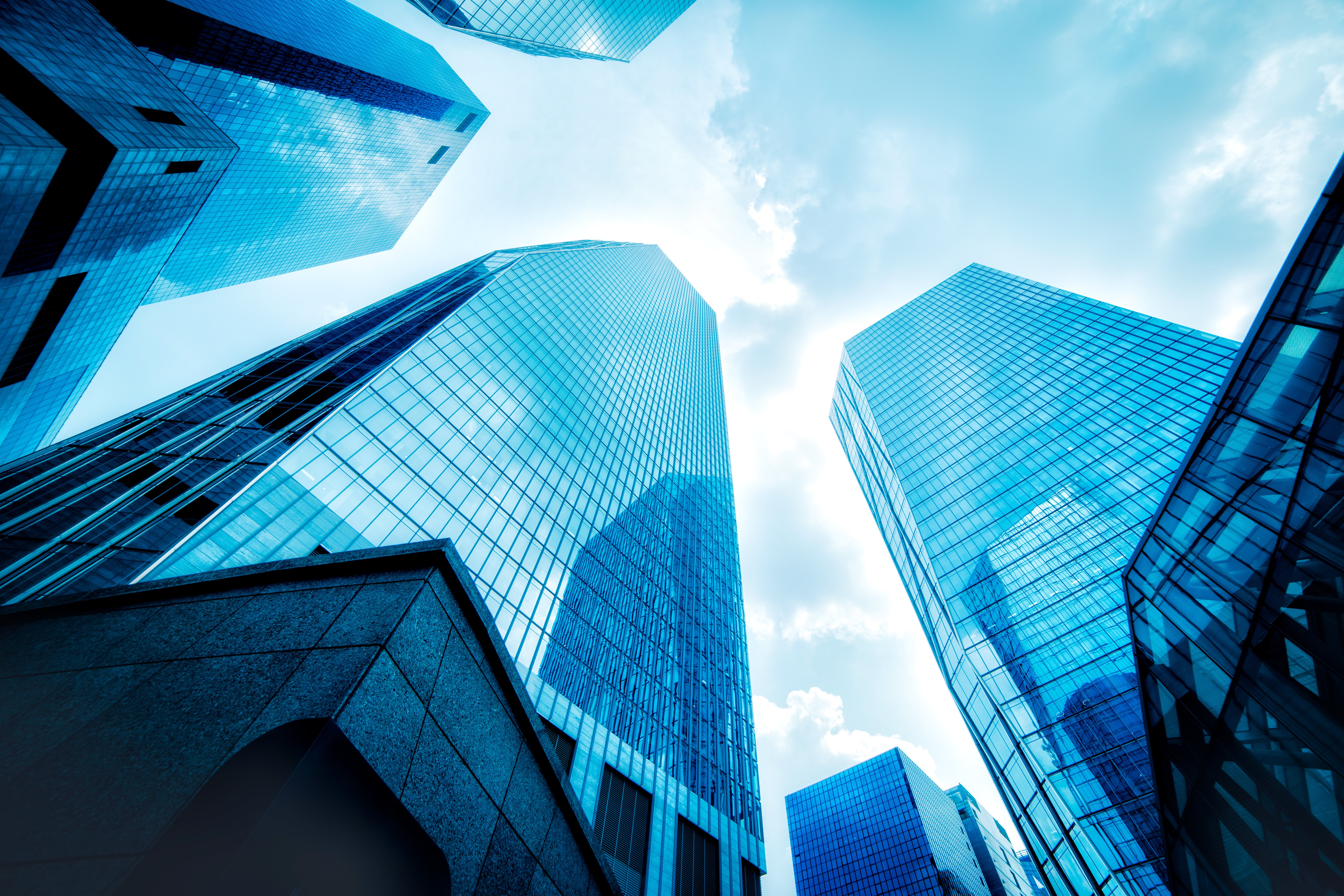 FirmoGraphs watches North American industrial news and curates a normalized version of monthly merger and acquisition information. This way, you can leverage the Merger Mart along with others (such as Power, Water) to generate your own unique observations for the US industrial market.
Our favored BI solution, Qlik Sense™ Enterprise, makes mashing-up multiple data sets fun and easy. Our customers find new opportunities to grow revenue, and reduce risk, by combining the Merger Mart with their own proprietary CRM and market data.
Having a good understanding of customer M&A activities can be key to the health of your business. Click here to learn more.
Wish to learn more about applying BI to your approach in the North American merger and acquisition tracking in the US utility? Please click here.
Download our E-Book on 5 Critical Actions you can take to make your marketing more insight-driven, using Business Intelligence, by clicking below.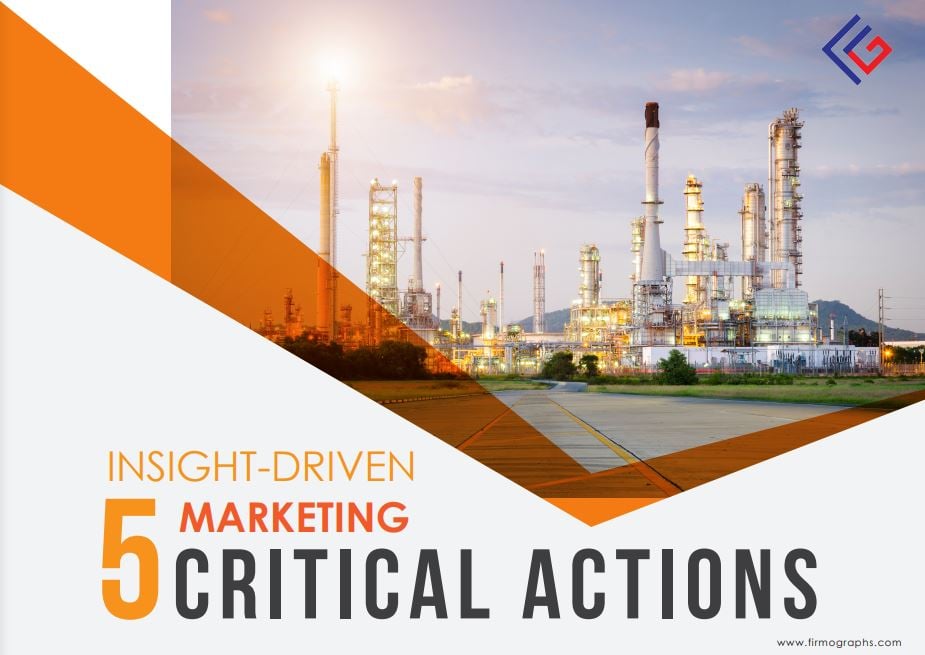 You might also want to read our blogs FirmoGraphs North American Merger and Acquisition (M&A) Report, January 2019, FirmoGraphs North American Merger and Acquisition (M&A) Report, December 2018, FirmoGraphs North American Merger and Acquisition (M&A) Report, November 2018, and M&A Data: Applying BI for Better Customer Relationships.
Disclaimer
None of the information we provide may be taken as legal advice. Please consult an attorney if you require a legal interpretation of this information.

Any information contained on this website or within any attachments is offered without representation or warranty as to its accuracy or completeness and FirmoGraphs, LLC cannot be held responsible for loss or damage caused by errors, omission, misprints or your misinterpretation of such information. Seek competent professional advice prior to relying on or utilizing such information in any manner as any such use is at your own risk.