Hello Everyone!
Here's our latest M&A monthly report covering North American Mergers & Acquisitions.
In June, FirmoGraphs recorded a slightly higher level of activity than in the previous month. We recorded 84 completed transactions related to the North American market in 13 different industries.
The healthcare industry followed by the engineering products industry, went back to top in terms of transaction count.
As always, our focus is on those operationally-intensive industries that are of interest to our clients (utilities, manufacturing) rather than less asset-intensive markets (retail, banking).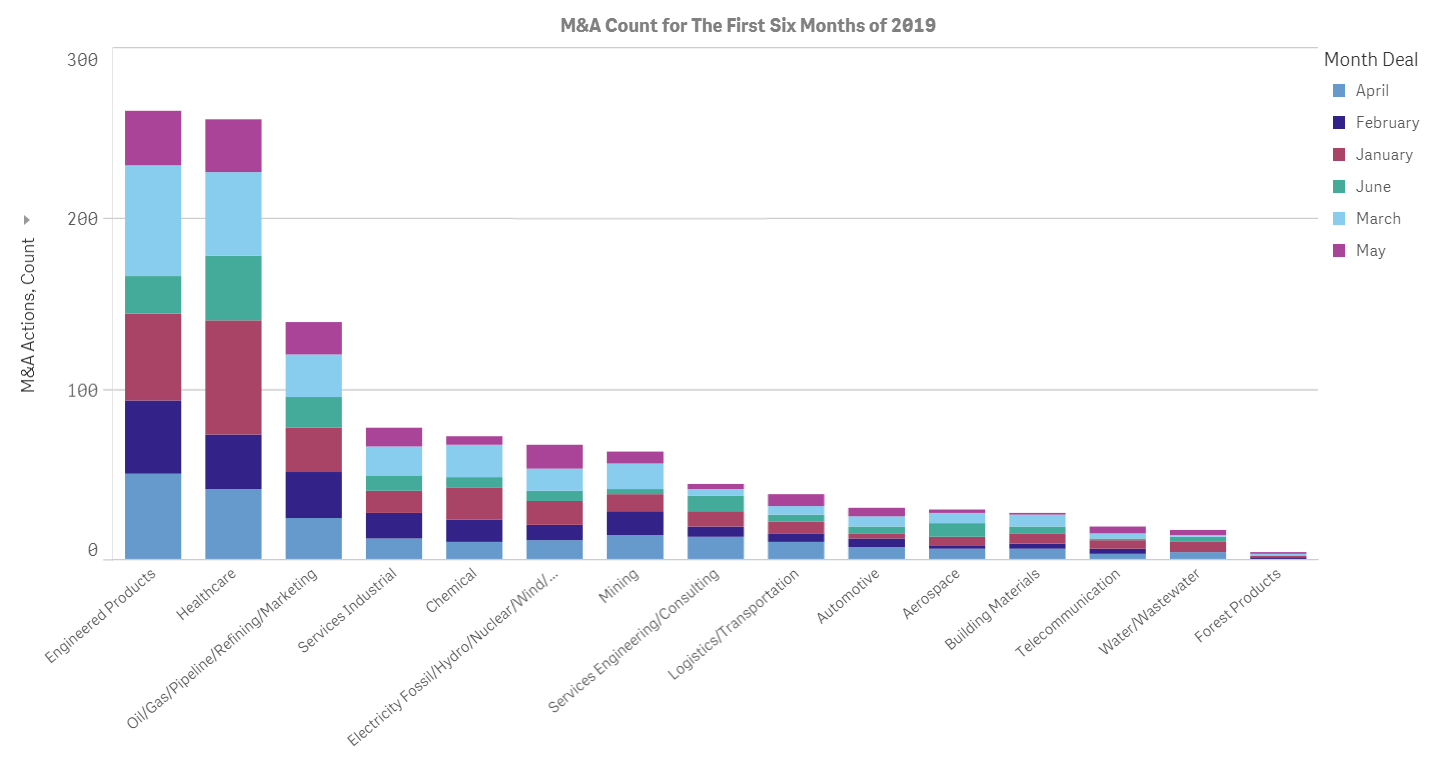 Utilities
FirmoGraphs recorded eight completed transactions in the utilities industry. Capital Power Corporation bought Goreway Power Station Holdings Inc. (an 875 megawatt (MW) natural gas combined cycle generation facility) from JERA and Toyota Tsusho Corporation for $387 million.
It is also worth mentioning that California American Water acquired Rio Plaza Water Company in Ventura County. For FirmoGraphs Water Mart users, note that the Rio Plaza Water Company Safe Drinking Water EPA ID is CA5610010, and the system serves a population of less than 2000 people. Illinois American Water also acquired the Alton Regional Wastewater System which serves customers in Alton and nearby communities of Bethalto and Godfrey.
Oil Industry
The month of June shows nine completed transactions in the oil industry. The biggest one being the $8.7 billion worth acquisition of Petroleo Brasileiro's gas pipeline system TAG, by a group led by France's Engie SA and Canada's CDPQ.
It's worth noting that Occidental and Anadarko's huge deal has been approved by the U.S. Federal Trade Commission and is expected to close in the second half of the year.
Mining Industry
There were no significant mergers and acquisitions in the mining industry in the month of June.
Engineered Products
With 19 completed transactions, the engineered products industry was the second most active industry in June. The most significant transaction was the $6.8 billion worth merger between Amcor and Bemis. Also, ON Semiconductor Corporation bought Quantenna Communications for $936 million.
Healthcare
Healthcare regained its spot as the most active industry, in June, with 23 completed transactions. The largest deal was $4.1 billion acquisition of Healthscope by Brookfield Business Partners. Also worth mentioning is PHC Holdings' purchase of Thermo Fisher Scientific's Anatomical Pathology Business for approximately $1.14 billion.
Other industries
As in May, there weren't any billion dollars transactions in other industries in June. The most significant transaction was Broadview Holding's $840 million worth acquisition of Formica Group.
Largest Transactions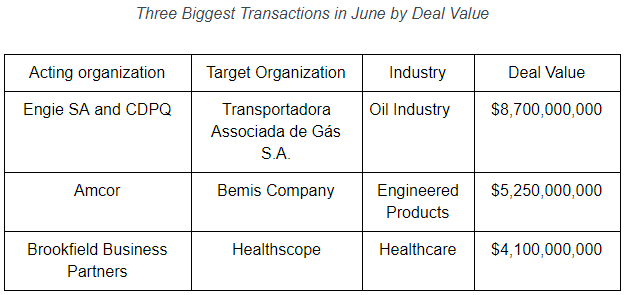 Announced Future Deals
In addition to completed transactions, FirmoGraphs recorded almost 50 announced future deals. Some of those, are expected to be very significant after they're completed and are listed below:
$121 billion worth merger between United Technologies and Raytheon;
AbbVie's $63.0 billion worth acquisition of Allergan;
Blackstone's acquisition of $18.7 billion worth logistics assets from GLP.
Conclusion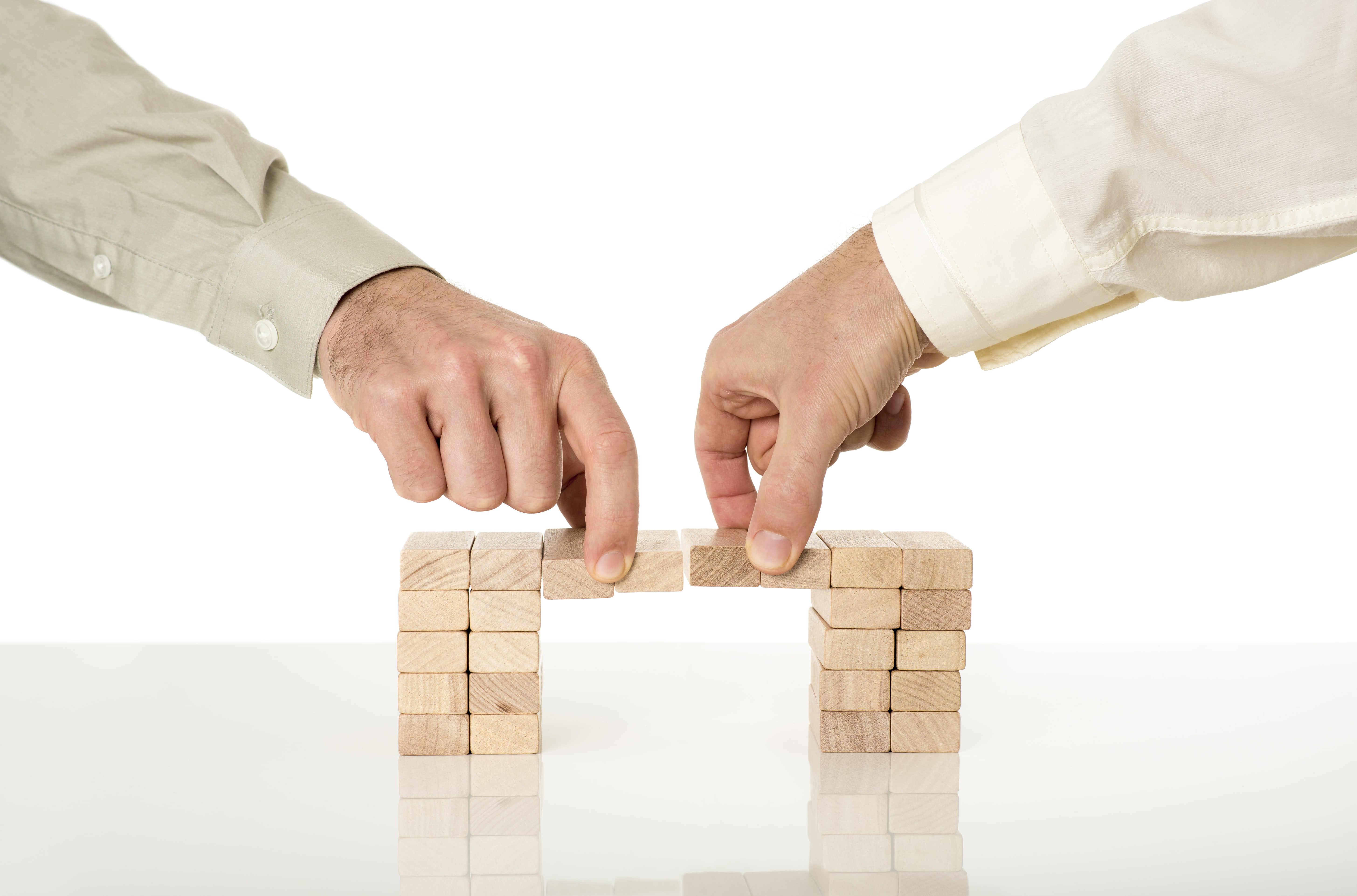 FirmoGraphs watches North American industrial news and curates a normalized version of monthly merger and acquisition information. This way, you can leverage the Merger Mart along with others (such as Power, Water) to generate your own unique observations for the US industrial market.
Our favored BI solution, Qlik Sense™ Enterprise, makes mashing-up multiple data sets fun and easy. Our customers find new opportunities to grow revenue, and reduce risk, by combining the Merger Mart with their own proprietary CRM and market data.
Having a good understanding of customer M&A activities can be key to the health of your business. Click here to learn more.
Wish to learn more about applying BI to your approach in the North American merger and acquisition tracking in the US utility? Please click here.
Click below to download our e-Book on 5 Critical Actions for an insight-driven marketing using Business Intelligence.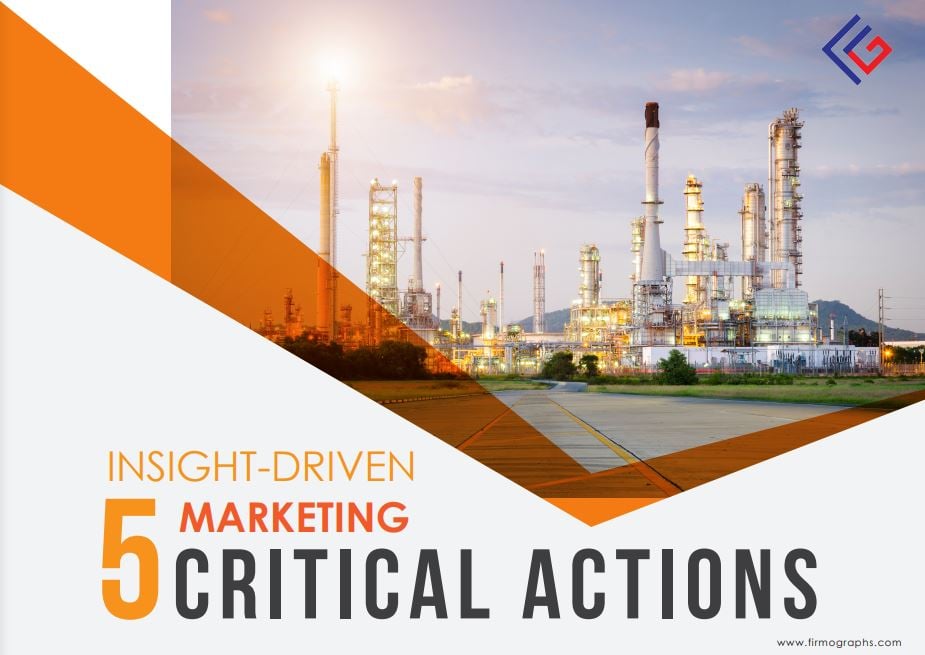 Disclaimer
None of the information we provide may be taken as legal advice. Please consult an attorney if you require a legal interpretation of this information.

Any information contained on this website or within any attachments is offered without representation or warranty as to its accuracy or completeness and FirmoGraphs, LLC cannot be held responsible for loss or damage caused by errors, omission, misprints or your misinterpretation of such information. Seek competent professional advice prior to relying on or utilizing such information in any manner as any such use is at your own risk.