US Water Utility Market
According to the 2018 American Water Works Association (AWWA) State of the Water Industry (SOTWI) report, renewal and replacement (R&R) of aging water infrastructure is the top concern among survey respondents. This is notable in an industry where investments are lagging behind demands and the quality of the delivered product is the top concern.
As capital spending continues to increase, many supporting industries and organizations will benefit, spanning Architecture, Engineering, and Consulting (AEC) firms, equipment and material providers, specialty subcontractors, and technology suppliers. Those companies positioning themselves in the most-strategic fashion, applying Business Intelligence (BI) to their marketing and sales initiatives, have a better opportunity to thrive and benefit in this market.
FirmoGraphs Market View
The US Water Market, from a public drinking water perspective, consists primarily of public, private, and investor-owned drinking water systems. You can also separately consider the substantial and interconnected wastewater, storm water, and water reuse markets, but here we'll focus on drinking water.
We are passionate about this market because of its importance in the lives of most of the US population who depends on clean, safe drinking water from their utility. As an organization serving this market, you already know that there are nearly 50,000 permanent (non-transient) public drinking water systems in the US. These systems are permitted by the US Environmental Protection Agency (EPA).
The distribution of these systems, based on the population served, shapes our perspective. At the high end, the New York City Department of Environmental Protection (NY DEP) serves a population of more than 8,000,000. This is an outlier, however, since only a small fraction, approximately 150 (less than 0.3%), serve populations greater than 250,000. Looking at those that serve populations of 25,000 to 250,000, the number is nearly 2000, or 4% of utilities.
This is the distribution plot of the 4% of utilities that serve populations between 25,000 and 250,000.

Looking at the Histogram for this same data is also interesting. Note that there is a strong weighting on smaller-sized drinking water systems.

The way we look at it, from the perspective of our own customers, is that this group of mid-sized utilities can be very interesting. If most providers are looking at the top 150 utilities, there can be plenty of business in this next tier, the 4% of utilities (2000 of 250,000) that may not receive as much attention. It is a big decision, however, to focus on the smallest utilities in this group since as the utility size decreases, the count rapidly increases. Careful consideration should be made before deciding to work on that next group of prospective customers.
Key Utility Market Questions
We've only considered one firmographic detail here, so far, that is the population served by a utility. This is only one of many parameters that may be considered insofar as your own approach to the addressable utility market.
Most providers have limited marketing, sales, and business development resources, and how to deploy them is an ever-changing optimization question.
Here are some key topics to consider in focusing your precious resources on proactively developing the best utility customers:
Size. Other than the population served, how would you measure size? Staff? Customer mix, between residential, multi-family, commercial, and agricultural? For your chosen parameter, which utilities are your best prospects?
Operations. The way you measure operational fit for your offerings will depend on what makes a well-qualified prospect. Do they purchase and distribute water, or run their own treatment plants? Is it a combined water and wastewater utility? What is the source of their water? How many treatment plants do they operate?
Geography. Are you strongest in a certain geography, due to resource locations, competition, or other factors?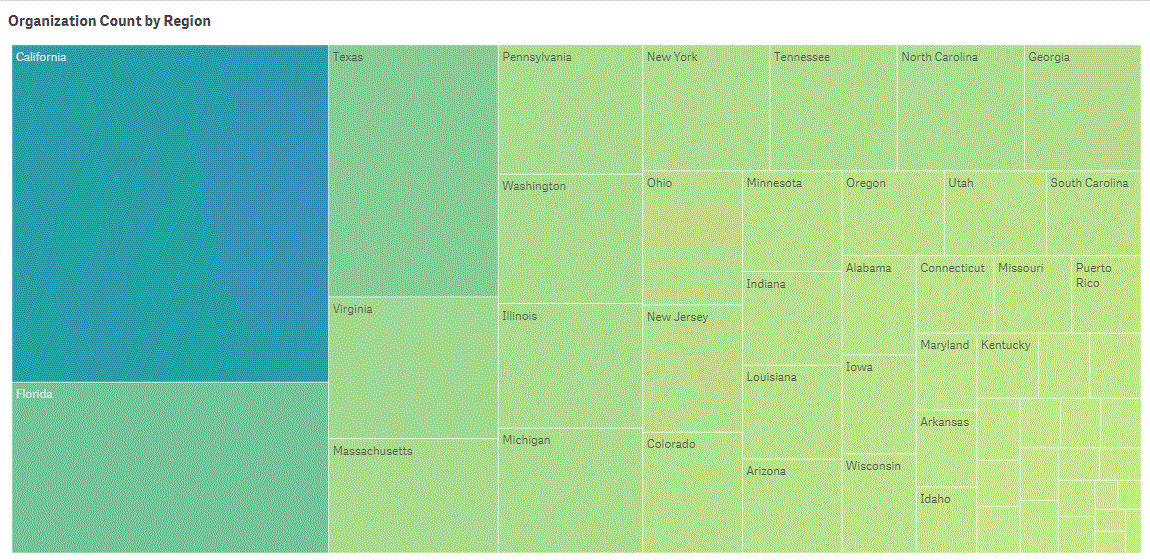 Depending on your own focus, these areas can also be important:
Financial Strength. What sort of debt ratios does the utility have? What is the history of rate increases to make additional operating funds available? This and other information may be available in the Comprehensive Annual Financial Report (CAFR).
Capital Plans. What are the utility Capital Improvement Plans (CIP), and what do these forebear with respect to demand for your own goods and services?
Relationships. What is the status of your relationship to each utility, and that of your competition? How has your revenue trended over the years? What is your win rate on bids? Given the turnover of utility staff, often related to retirement of senior contacts, how secure is your overall footing in the account?
Special circumstances. Is the utility facing active regulatory or customer issues that make them more or less suitable as a customer?
You have an idea of your ideal customer profile. Some combination of the questions posed and other information will help you define the best segments of your target utility market. Then, you can marshal your resources to focus on the most-important relationships, your best current and future customers.
Taking the First Step with Business Intelligence (BI)
If the challenge is to answer these key questions, to know your ideal water utility market segment, and to optimally apply your limited resources, then the solution maybe Business Intelligence (BI).
FirmoGraphs has released the first version of our latest data mart: Water Mart. The Water Mart is a complete, ready-to-use BI solution. Data focus is currently on the nation's top 1000 utilities serving populations of 50,000 or greater. Subscriptions include data, documents, and visualizations designed to help you be an effective service provider to the public water utilities.
We've invested 1000s of hours curating this data so that you don't need to. You can invest your time building relationships with these customers rather than doing the base research. And when you meet with them, they'll respect that you did your homework in advance of the meeting.
Contact us to about applying BI to industrial and utility marketing.